CARD RECEIVED FROM JOHN FRERIKS - XMAS '97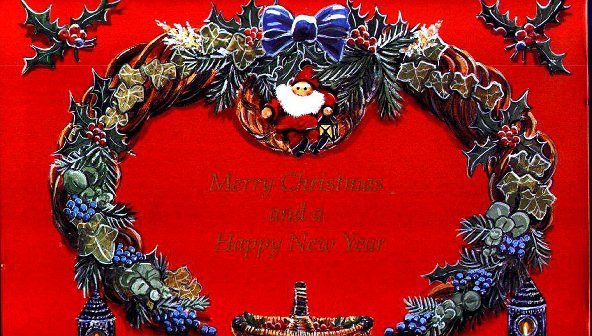 A copy of the above text follows:


Tilburg, 12 dec 1997.


Dear Geoffrey and Nancy,


Nelly and I always feel happy to receive the Christmas greetings and read both of you are in good health. In your age - and even in our age (72!) we must be greatful and thank our Lord for his goodness.


In August, this year, I was in Oploo and spoke several hours with my neighbour-friend living next door. He told me following story.


"It was in 1943 and at your father's house" (our home where you was too) "were two British pilots brought in here by ?? They had to wait for the Germans to go to prison. A old car came - two "Germans" entered our house and took the two pilots with them in the car. When they tried to drive away, the car did not start! My father" (the father of my friend) "was asked to help to push the car. He refused!! Then my father told him - "Please help - these are no Germans!" A few minutes later the car drove away.


About half an hour later a car came with two Germans to our house to arrest the pilots.


My father said "Sorry, they are already arrested half an hour ago by two German officers!!" this were - you understand already - underground people!"


I was proud to hear this story after so many years. That's enough for this year!


Best wishes for 1998 and "will we make 2000"? you asked us!


We hope so.


God bless you both!
Our love, Nelly and John.
---
Footnote from son, Peter:
Sadly, I received a card on April 24, 2006 from John's wife, Nellie, that John had passed away in Tilburg on April 20, 2006. I called John's sister, Joyce (now living in Santa Maria, California) and she told me that she had planeed to go to a planned family reunion in Holland at the beginning of May and that it would noe be a sadder event without John's presence.