On August 19, 2007 we attended a wedding in Temecula between Danny Lee and Jenifer Burchel. Danny was one of the Ushers at our son's wedding in 1999 and it just so happened that the date they chose was the same as our own wedding day way back in 1961. To honor this occasion our son, Ian, penned the following poem to read out at the reception.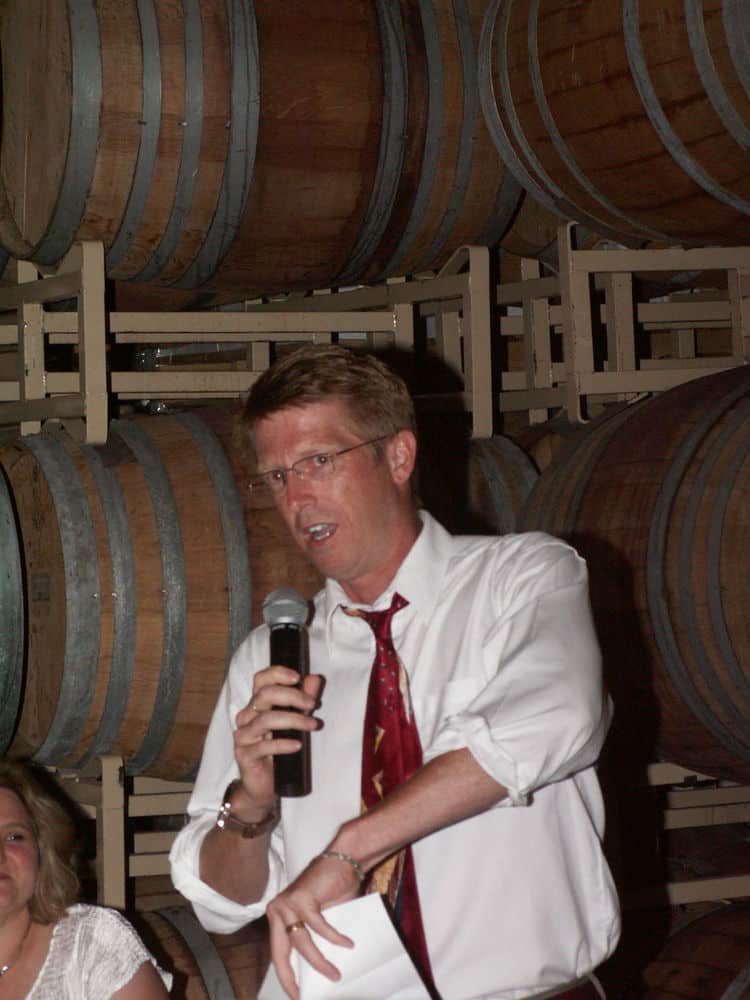 My Dad, he likes to turn a phrase,
He sorts his words a hundred ways
Until he finally gets his perfect rhyme.
Well I stand here with proof in hand
He's not the only one who can,
But honestly, this is my only time.
The reason why I've grabbed my pen
Is for Dano and for Jen,
To celebrate this day thats finally here.
I mean, we've waited and we've waited
For the chance to celebrate it
Till Danny pulled his finger out his ear.
But we all know he's never been
The kind of guy to just jump in,
Unless you count that time at Havasu.
And Jen, you know that time with Fred
When we all thought that Dan was dead...
Well, maybe I'll just leave that one to you.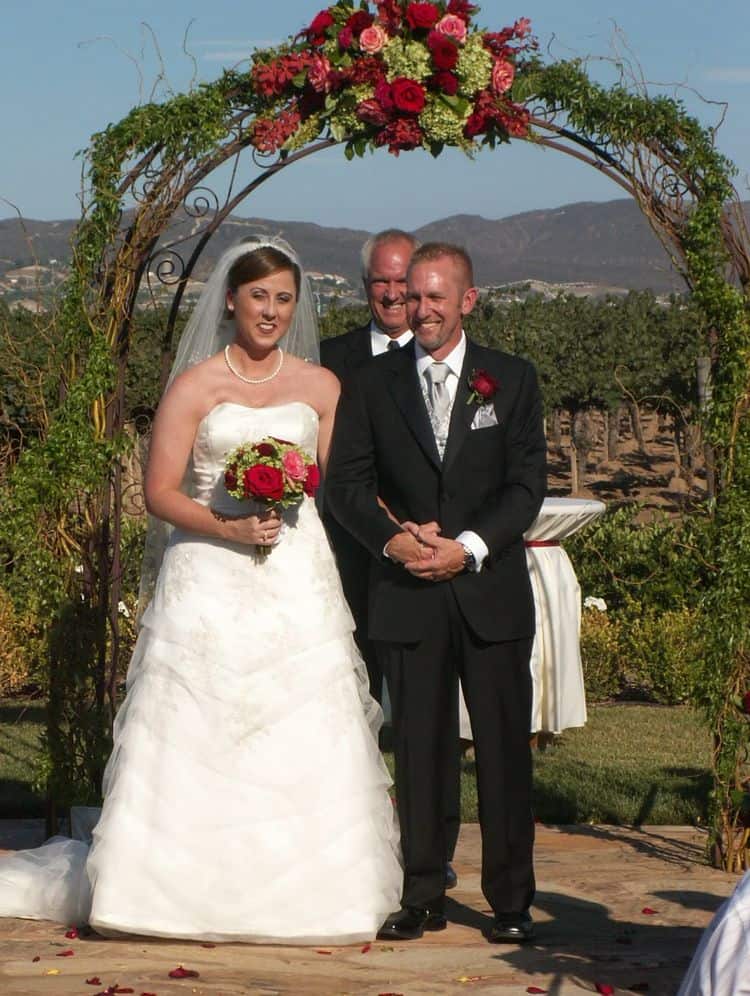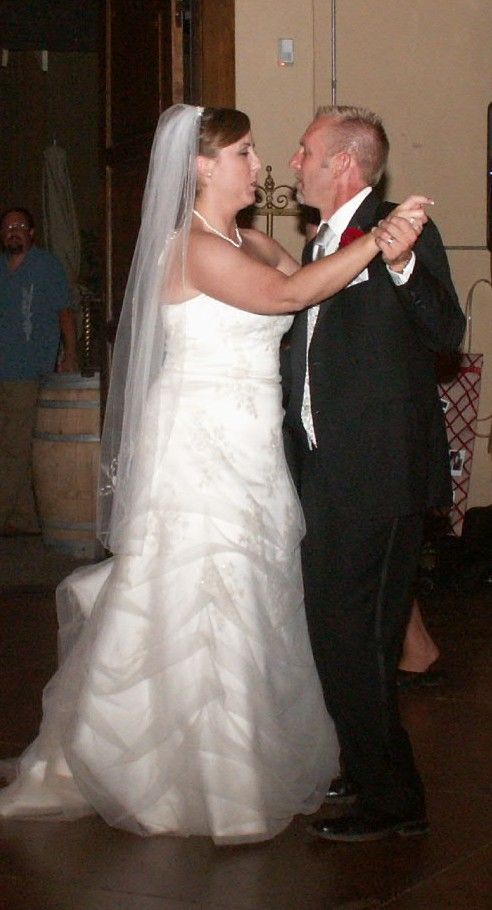 Of course, I wish you all the best,
"Love" and "Romance" and the rest,
But you don't need these good luck platitudes.
Because a wedding on this day
Will guarantee your love will stay,
In fact you could say, it's been pre-approved.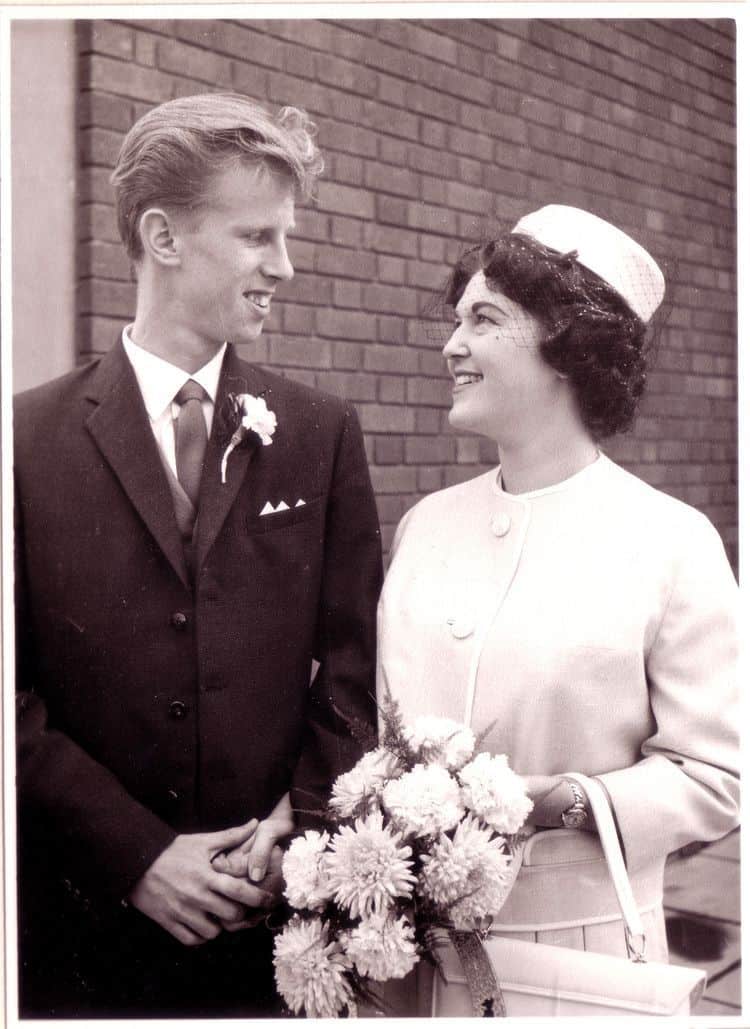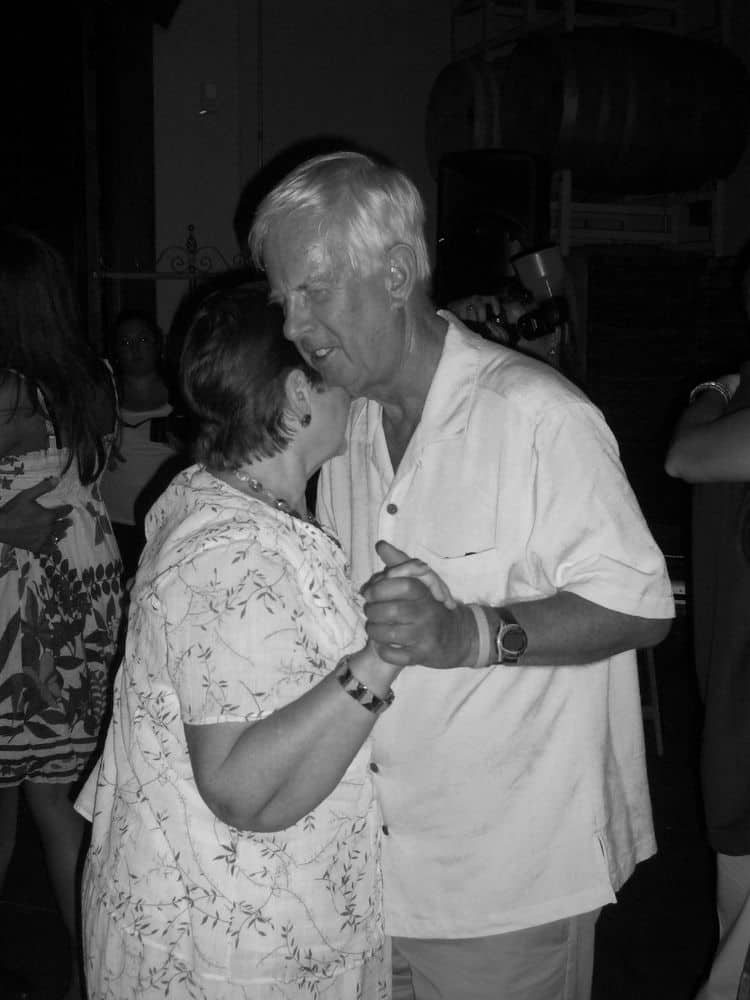 Because on this day, a while ago,
A very, very long time ago,
Two other people exchanged their vows and rings.
And with 46 years on the clock,
They kiss, and yes they even...walk
Hand in hand, enjoying all life brings.

So before my poem hits its end
Here's a toast to Dan and Jen,
And a side toast to my Mom and Dad.
And if in 46 years time
These newlyweds want one more rhyme,
Don't look at me, I've just used all I had.