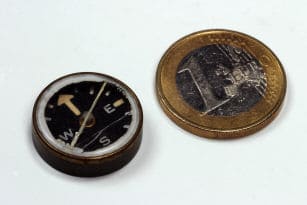 This compass was part of the "Escape Kit" used by Allied Airmen.
Because of its small size (shown here compared to a current 1 Euro coin) it was easy to hide.
The diameter of the compass is 0.74 inches with a thickness of 0.20 inches.

(Courtesy of Ben van Drogenbroek).