Regal copper minted again, but only for five years.
After 1775, forgeries are made in even larger numbers. The exasperated tradespeople once again show their independance and common sense by issuing small change of their own.
THE 18th CENTURY TOKEN
(1787-1797)
(Click on the thumbnails to see a bigger version and more examples)
Some were struck for Towns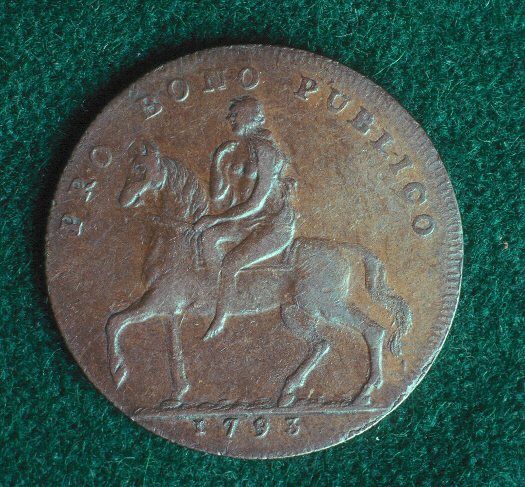 Some showed Trades or the Tradesmen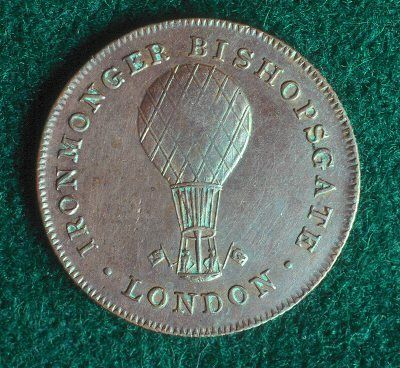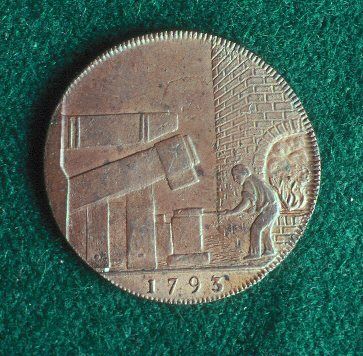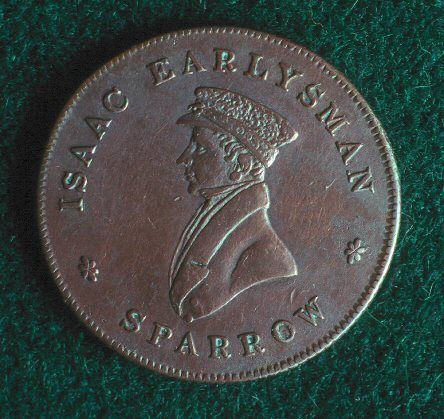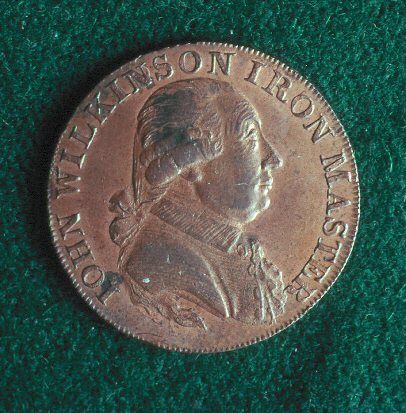 Also Local Attractions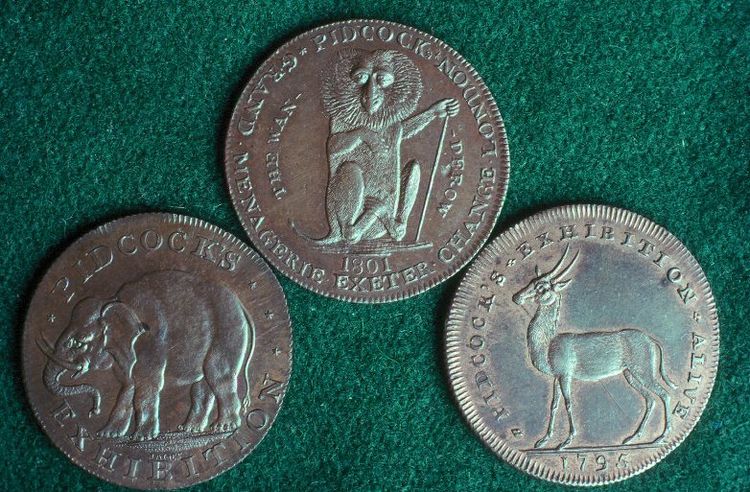 The year of the "Cartwheel" Penny and Halfpenny ends the era of the 18th Century Token.

Go to 19th Century Tokens