STALAGLUFT III
Information about a marvelous book collection that provides detailed information about Stalagluft III can also be obtained by clicking HERE. This is HIGHLY recommended if you really want to find out more.
Book Description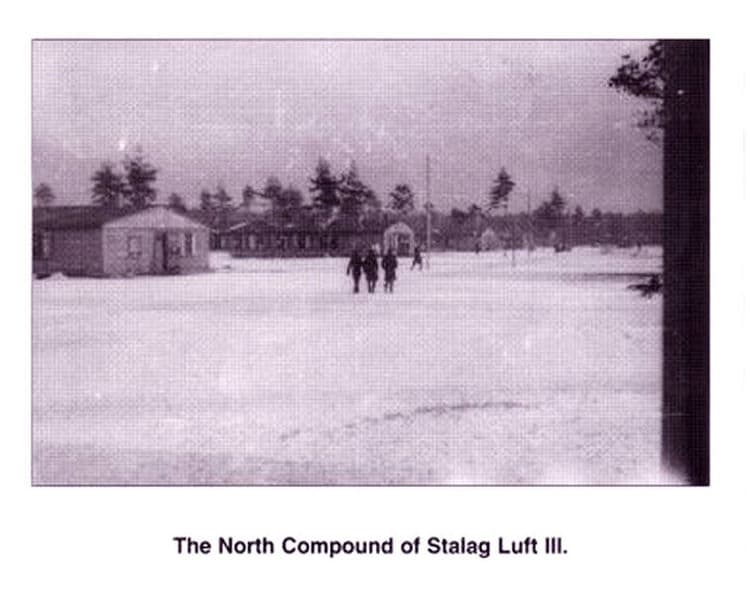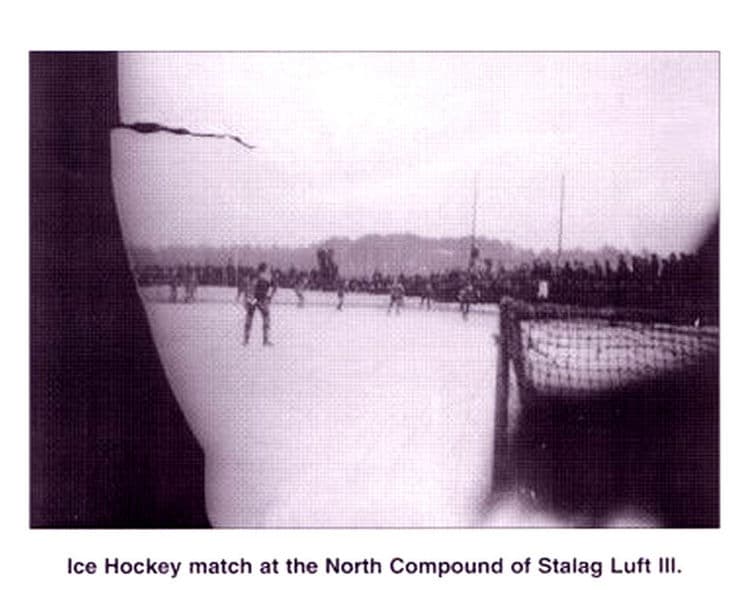 These photos were taken by an unknown POW using a camera obtained by blackmailing one of the guards.
The prisoners built an ice rink on the sportsfield/Appelplatz but didn't have all the sports equipment to take advantage of it. The skates were provided by the YMCA, who amongst other organisations, also provided musical instrumants. Unfortunately, the YMCA didn't get the recognition that they deserved for this.

(Please click on the above included links to be taken to some other sites about today's winter sports equipment).

(The above photos were also used as part of a 2004 exhibit on THE GREAT ESCAPE by Ben van Drogenbroek in Holland)

An excellent account of the background of the war and the internment of POWs in in Stalgluft III is presented in a beautiful three volume set entitled "The Camera Became My Passport Home - Stalagluft 3, The Great Escape, The Forced March and the Liberation at Moosburg" compiled and written by Ben van Drogenbroe. Click Here if you want to see the details,

If you want to get in touch with Ben Van Drogenbroek, you can e-mail him at Ben Van Drogenbroek.

The following images were also part of this exhibit. Click on the individual photos to see a bigger image and some descriptive text.

The Imperial War Museum, London.

Red Cross Posters displayed at the 2005 Imperial War Museum exhibition on POW Escapes.
Click Here to view a report on the 2010 excavation of the site.
---